The links below have a wealth of information that we hope you find useful. Please contact us via e-mail or phone if there is additional information we may be able to help you with.

Animal Abuse
Don't think it will go away….it won't. Animals need your help to protect them and stop abusive behavior. Contact your local animal control office or law enforcement office immediately.
Please click on this link for local assistance in reporting animal abuse.
http://sites.google.com/site/saccanineplacementassistance/reporting-animal-abuse
Cat Specific Sites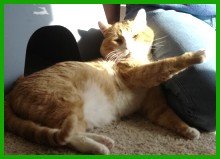 Feral Cat Information
www.alleycat.org
Cat and Dog Health Care
www.thepetcenter.com
www.thepetfund.com
www.vetinfo.com
Cat Fencing, Enclosures and Security Options
www.hsus.org/pets/pet_care/cat_care/fence_me_in.html
Check these out…some of them are stupendous!!
www.catioshowcase.com
Dog Specific Sites
Pit Bull Rescue
www.pbrc.net/fund/financial.html
Favorite Site – Comprehensive website with over 365 links
http://sites.google.com/site/saccanineplacementassistance/Home
Local Area Animal Shelters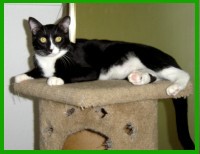 City of Sacramento Animal Care Services
2127 Front Street
Sacramento, CA 95818
(916) 808-7387
County of Sacramento 
4290 Bradshaw Road
Sacramento, CA 95827
(916) 368-7387
After hours: (916) 875-5000
Sacramento SPCA (also provides services to Elk Grove and Rancho Cordova)
6201 Florin-Perkins Road (near Fruitridge)
Sacramento, CA 95828
(916) 383-7387
City Limits of Elk Grove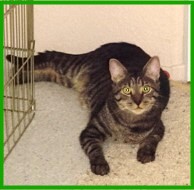 City of Elk Grove Animal Services
(916) 687-3023
After hours: (916) 714-5115
City Limits of Rancho Cordova
City of Rancho Cordova Animal Services
(916) 851-8852
Lost and Found
www.lostapet.org
www.lostpaws.com
www.fidofinder.com
Also search the Resource Organizations for possible lost and found assistance.
Miscellaneous
Cat Fencing, Enclosures and Security Options
Critter Control – Critter Control has been around since 1983 serving Elk Grove and is the nation's leading wildlife control firm. They solve an array of wildlife problems, including trapping animals in home and office settings. They ensure that only environmentally sound solutions and humane animal removal techniques are used for all animal control, animal damage control and nuisance wildlife removal problems. www.crittercontrol.com
Resource Organizations – These major organizations have a wealth of information regarding animal welfare.
Sacramento Area Animal Coalition
Spay/neuter programs in Sacramento and general information.
www.sacanimal.org
Animal Protection Institute – Resource for information and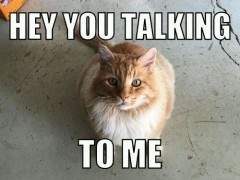 activism on a wide variety of animal issues and campaigns.
www.api4animals.org/
Humane Society of the United States – A wealth of information on animal welfare services and issues.
www.hsus.org
Petfinder.com – Directory of shelters in the United States, Canada and Mexico. On line library, lost and found ads, and much more.
www.petfinder.com
Animal Sheltering – Program under the Humane Society of the United States. Provides information about new and innovative programs, materials, and resources.
www.animalsheltering.org
American Society for the Prevention of Cruelty to Animals (ASPCA)
www.aspca.org
Best Friends Animal Society
www.bestfriends.org
United Animal Nations – Leading provider of emergency animal sheltering and disaster relief services and a key advocate for the critical needs of animals.
http://www.uan.org